---
Join Us Onon
---
2811 Bridgeport Way West #24
University Place, WA 98466
Phone & SMS Text: 253-778-6534
Email: Artistic Director
Email: Associate Artistic Director
Email: Office Manager
---
WeShareCrowdFunding.com
---
DTNW Photographers:
Maks Zakharov & David Main
---
Sponsors
Pierce County
Art Commision
---
---



THE NUTCRACKER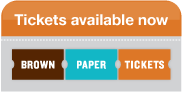 ORDER YOUR TICKETS TODAY!
www.brownpapertickets.com/event/2465077
Adult: $22-26
Children & Seniors: $11-13
Free parking and handicap accessible!
call: 253-778-6534
or email: Dancetnw@gmail.com
DTNW Accepting Enrollments
For Winter Classes
Dance Theatre Northwest offers Military Discounts- Family Discounts
and our class schedule is designed so that our students can also receive multiclass discounts.
New classes, including a Saturday musical theater class and a creative movement class on Wednesdays! Check out our new class schedule - Class Schedule and Class Fees
Dance Class
Classical Ballet Classes (Children, Teens and Adults): Pointe, Beginning, Intermediate and Professional Level. Click to view Class Schedule.

Other Classes Include:

Tap, Lyrical, Latin, Jazz, Stretch & Tone, Dance Exercise, Musical Theatre. (From Beginner to Advanced for Adults, Teens & Children.)

DTNW Professional Private Lessons:

Private lessons are available to regularly enrolled students. Click here to view videos. Call for details or email us.
Testimonial
Click here for more testimonials
My daughter has been dancing with DTNW for 6 years now . Not only do you get an excellent training in dance, it is a great place to meet people and make friends. Teachers and staff make you feel like a family!
by: Inga Z.
The dancers are extremely talented and hard-working, and they create beautiful art. This dance company performs for senior citizens and school groups at no cost. They also perform for the general public.
by: CeeDee,
I attended several performances during my visits from NY. I was very impressed with the overall aspect of the show and look foward to attending other shows on trips to the West coast.
by: Romulo A.
Dance Theatre Northwest is a excellent school for all ages. My daughter has been attending DTN for over 10 years. The staff and instructors are wonderful. The training is outstanding. I can honestly say that we are truly blessed to have Melanie Kirk- Stauffer, the Artistic Director, in the great Northwest. I highly recommend this school for being the very best.
Posted by: Joanne M.
The staff and dancers work very hard to achieve the success they have obtained. Each member of DTN has earned respect by learning the demand that is needed to create such a wonderful organization.
by: Michael
Donate
DTNW is a 501-C-3 Non-Profit Organization. All Donations are fully tax Deductible.
---
Thank-you for all your support!
---
New Online Features: DTNW Box Office, DTNW Oline Bill Payment and DTNW Store.
Buy Tickets, Pay Your Tuitions and Bill Online, and buy Flowers, DVDs & Gift Ceritificates!